While some people enjoy cooking at a campsite, I am not one of those. It takes a lot of the time I could otherwise spend exploring the wilderness.
So in my search for a ready to eat meals, I stumbled upon food items commonly known as just add water meals.
For someone who hates cooking, just add water meals for camping can be a real lifesaver in such a situation.
In this article, I will list the best ready-to-eat or just-add-hot-water meals you can take on your trip to have the best time on your campsite.
All these meals require a bit of heat and a few ounces of water, and VOILÀ! Your meals are ready! At least you deserve a hot, yummy, and healthy meal after a long day of camping to keep you going.
What are just add water meals?
Just add water meals are almost ready-to-eat foods you can carry with you and only need hot water to prepare. They provide you with enough calories and daily diet essentials in the wilderness.
They might not be the best-tasting meals, but they sure are healthy and easy to prepare.
This article is for you if you haven't tried a "just add hot water meal" yet. I will explore the 5 best, just add hot water meals that you can carry with you on your next camping trip.
Let's go.
5 best just add water meals for camping
Below are some of the most amazing meals you should take with you on your next trip. All you need is a stove or a campfire to heat water.
#1 Mashed potatoes
Mashed potatoes are one of the easiest things to cook. Yet they don't disappoint in terms of taste and healthiness. They are rich in potassium, carbohydrates, and vitamins as well.
In the wild, they can be a good energy source with low calories and fats.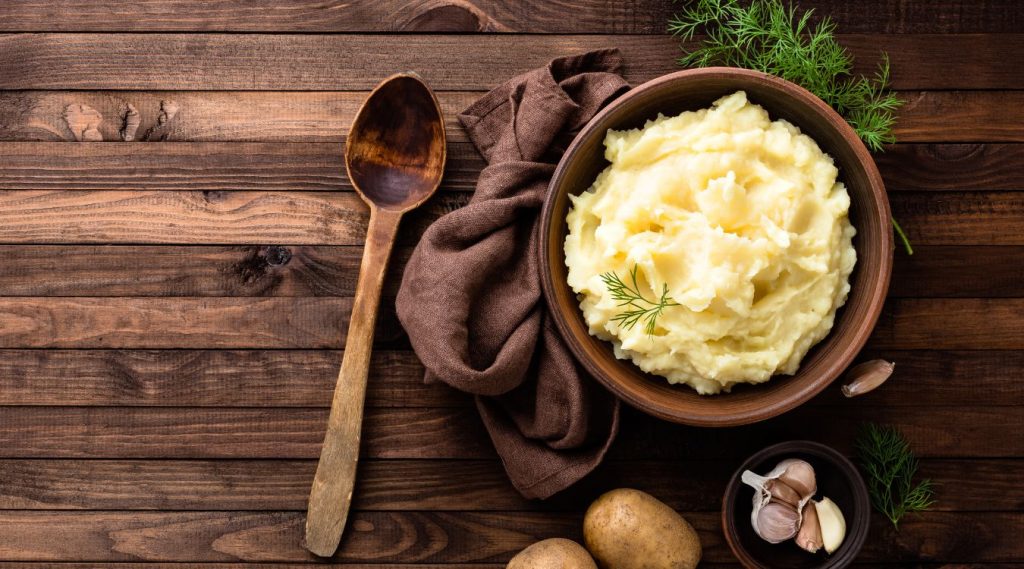 To prepare mashed potatoes, you need to add the whole packet into a pan, place it over the fire and add water. Gently stir and let both mixes. You can add some salt, mayonnaise, and sour cream to add a little taste.
You can purchase mashed potatoes online. I would recommend Bob's Red Mill mashed potatoes.
Editor's Choice
WHOLESOME DELICIOUSNESS: Our Potato Flakes are made from real russet potatoes; for quick and easy mashed potatoes, simply add potato flakes to hot water, gently fluff with a fork, and serve.
MULTIPLE APPLICATIONS: Excellent in yeast bread and potato soup. By dipping seafood or meat in an egg wash, dredging in potato flakes, and baking or frying, you can create a crispy coating; add to meatballs to create an even texture, or thicken sauces and gravies.
NON-GMO: Non-GMO Project Verified; we have always been committed to source raw materials that have not been genetically modified.
RED MILL BOB: Make some people happy: It's the idea that keeps our stone mills churning out wholesome goodness in every bag.
These Red Mill mashed potatoes are popular amongst campers because of their deliciousness and ease of cooking.
It has a flavor of butter that makes it taste so good. This can be used as a full-course lunch or dinner meal with baked veggies and bacon.
#2 Oatmeal
Oats are rich in nutrients, so the grain is an incredible addition to your camping meal. It is one of the most commonly used grains for breakfasts suggested by many pro campers.
Oats are rich in fibers, vitamins, antioxidants, and minerals all the necessary items you need for your wild adventures.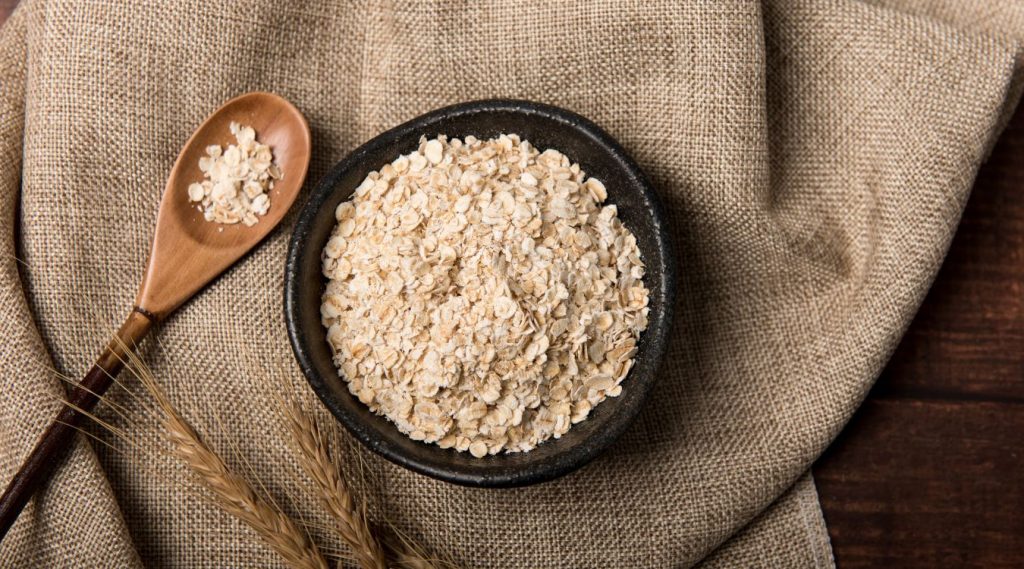 To prepare a delicious oatmeal breakfast, you must place 2 cups of water in a kettle on the fire and let it boil.
Then, add the required quantity of packed oatmeal into it and let it sit for a few minutes for the oats to soften up. You can cook it in milk and add blueberries, strawberries, and dried nuts to add flavor.
Editor's Choice
Includes 36 packets (6 boxes, 6 packets per box)
Combines the crunch of walnuts with the flavor of bananas
10 grams of protein per serving
Heart Healthy Whole Grains – Quaker Oats are 100% Whole Grains. Diets rich in whole grain foods and other plant foods and low in saturated fat & cholesterol
Quaker Instant Oatmeal is made from 100% whole grain Quaker Oats
You can get any instant oatmeal, but Quacker instant banana oatmeals are one of my favorite campsite food.
It is healthy and delicious due to banana nuts, walnuts, rosemary, and a handful of dried bananas.
You can also find it in different flavors like cocoa, coconut, blueberries, and peanut butter.
#3 Frozen Dried Camping Meals
Frozen dried meals are amongst the most popular food options available for campers.
These little packets are stuffed with varying taste and nutrients like proteins and vitamins that constitutes a full-course meal.
Whether you're craving a good breakfast, lunch, or dinner, these dried meals have options for all.
These meals are manufactured like any other but are dried up completely. These foods are healthier than your regular ramen, mac, and cheese.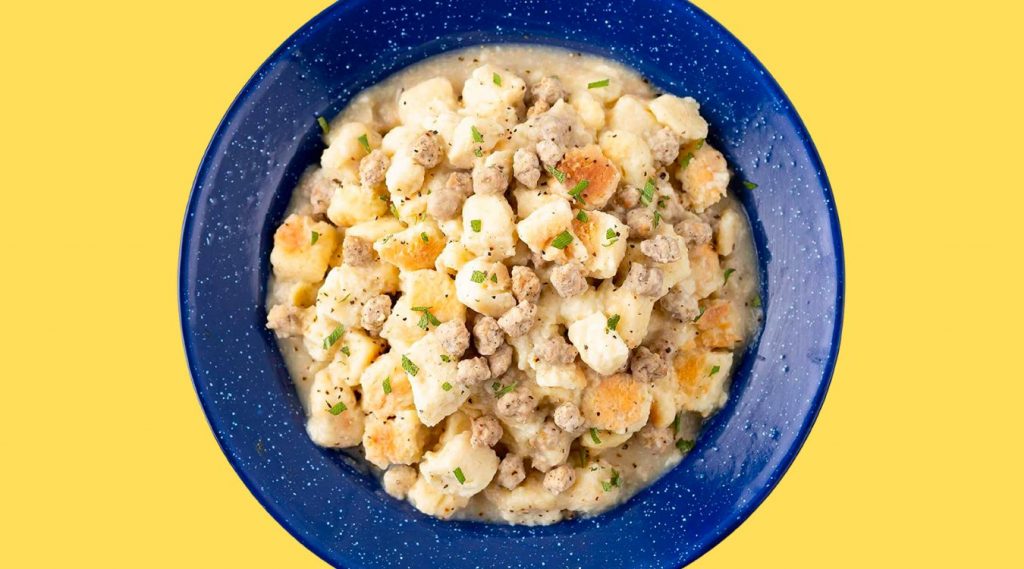 The best thing about these packets is that you can find anything you want, from chicken to dumplings to vegetable mix to eggs and puddings.
To cook these foods, you only need a few ounces of hot water, which you will add to the packet itself. The packet is shaped like a bowl for ease of eating, and your food is ready.
Editor's Choice
YUMMY BREAKFAST! A hearty, family-favorite breakfast around the campfire or on the couch is hot fluffy buttermilk biscuits with creamy pork sausage gravy.
NO ARTIFICIAL INGREDIENTS - This product contains no preservatives, artificial flavours, or colours. There are two servings in total.
QUICK PREP - Simply add hot water to the pouch and eat in under 10 minutes with no cleanup.
EAT ANYTIME, ANYWHERE - The pouch is lightweight and portable, making it ideal for camping and backpacking trips.
RECYCLABLE - TerraCycle recycled used packaging to reduce waste.
SHELF STABLE - The industry's longest proven shelf life.
Mountain House foods are designed to cater to the needs of campers. The most popular mountain house meal for breakfast is scrambled eggs and bacon.
Campers usually prefer beef stew or chicken teriyaki with rice for dinner or lunch.
#4 Rice and cheese
While camping, you need food that is the easiest to make yet sate your appetite. Rice is the most commonly used staple food that is rich in carbohydrates, fibers, and iron.
But rice can be pretty bland if eaten without anything. Rice with cheese is not a common combination but tasty for campers.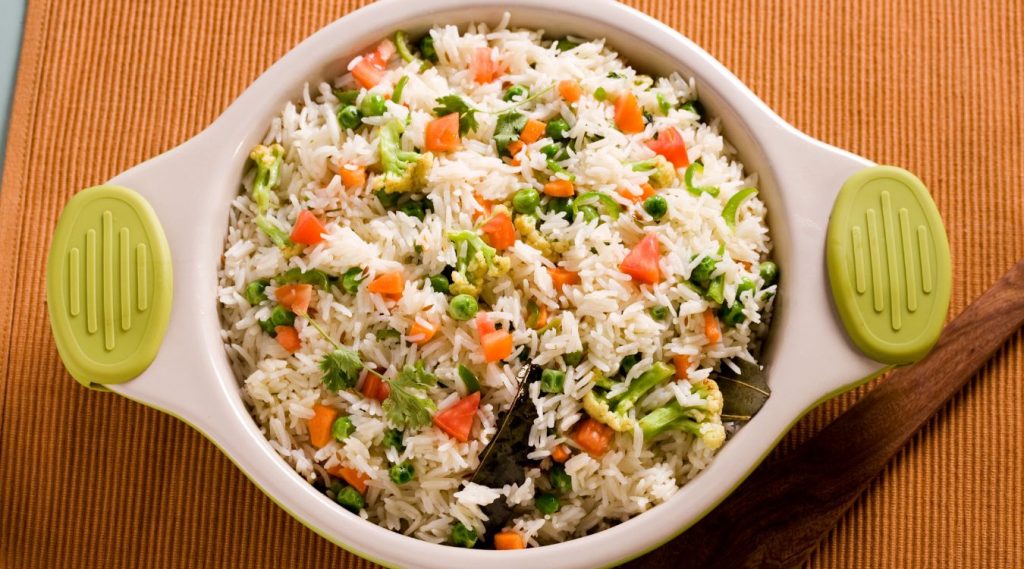 For this, you do not really need any preserved or packed food. All you need is to boil the rice in a pot and add a bit of salt and seasoning with chili flakes.
Editor's Choice
Tender rice with a mix of four creamy cheeses
Just add meat to make it a meal
Cooks in just 15 minutes
6 grams of protein per serving
Visit our website for tips to help you create easy family pleasing meals
This is another delightful addition to your campsite meal. This quacker product provides a perfect blend of rice, pasta, cheese, and broccoli.
The manufacturer recommends it as a microwave meal, but once you empty the packet in a bowl with hot boiling water and let it sit for a while, you will know that it's just as good as boiling water.
All these ingredients constitute a perfect full-course meal for dinner or lunch.
#5 Ramen noodles
Ramen noodles are also easy and tasty dishes to eat on the campsite. Though it is not very healthy and doesn't have many benefits, it is definitely a delight for your taste buds.
Maruchan noodles do not require much effort and take 2-3 minutes to cook. It is the cheapest campsite food you can get as compared to all the canned foods.
It comes in different flavors like chicken, cheese, and sausages to satisfy your everyday cravings.
Editor's Choice
Cooks in just 3 minutes.
Enjoy ramen perfectly seasoned with the savory taste of chicken.
Maruchan ramen is one of the nation's favorite ramen soup brands.
Ramen is a staple snack for late-night campsite sittings.
24 pack/count of 3 oz units
How beneficial are dehydrated meals?
Dehydrated or packed foods help a lot in traveling and speeding up the cooking process in the wild, but the major concern is – are they healthy?
Dehydrated meals are actually as healthy as normal meals. Some of the nutrients may reduce in benefits due to sunlight exposure or heat, but it is still better than eating processed and canned food.
Are packed meals as tasty as normal meals?
Nothing compares to a freshly cooked meal at home when it comes to taste, but packed food is not very far behind.
To keep these foods good for traveling, manufacturers dry them to save them from deterioration and increase shelf life.
When these foods are prepared with herbs and properly seasoned, they can taste quite close to the actual freshly cooked food.
What are the best camping munchies?
Apart from main meals, you can also have munchies or snacks while camping and hiking. Especially while doing hard physical activity like hiking uphill, you constantly need calories to burn, and calorie-rich snacks are the best options.
Below is a list of camping snacks you can sneak in your backpack before leaving.
Conclusion
Campsite meals have a lot to do with you as a camper, how easy-going or passionate you are, OR you're requisite for healthy, tasty, and nutrients filled food.
The list does not end here. Other ingredients like beans, avocados, corn, and chickpeas can also make your dinner the kind that gets you going.
Being creative with food can help you cook some of the most amazing dishes on the campsite.
It just depends on how experimental you want to get with your camping meals.
Happy camping 🙂
Recommended Camping Gears: I have compiled a list of my favourite camping gear in one place. The selection is based on my own personal experience using them for many years camping as well as feedback from fellow campers. Check them out on my Recommended Camping Gears page