Over these years, we all have seen the changing and evolving camping cultures. From high-tech gears to high-end accessories, the camping industry is putting in efforts to enhance the camping experience by making more comfortable gears.
Double hammocks are also one of those numerous products designed to increase the charm and comfort of wilderness for the campers. Hammocks are considered more versatile and comfortable than traditional tents but double hammocks take this to the next level. (Read: Benefits of hammock camping)
Double hammocks are more comfortable than single hammocks because of all the extra room you get. Double hammocks have a width of more than 5 feet (160 cm) which is enough room for you to sleep comfortably and cuddle with your pet or store your accessories and gears.
Double hammocks were initially designed for couples who camp together, but nowadays, it also used as one top-notch solo camping gear as well.
All a camper needs in the hammock is the feel and comfort of his bed while being surrounded by the beauty of nature. Single hammocks are equally popular and are adored worldwide, but double hammocks are made to overcome the major missings of a single hammock i-e the comfort of a roomy bed.
Let's explore in detail why double hammocks are more comfortable to sleep in.
What is a double hammock?
A double hammock is simply a normal hammock but with a wider width compared to single person hammock. They are primarily designed to accommodate two people (ideally for couples) but people widely use them for solo camping as well.
Are double hammocks comfortable to sleep in?
Yes, they are. If you are a side sleeper, or you are someone who tosses and turns a lot while sleeping, double hammocks can be a treat for you. Hammocks, in general, are comfortable but the additional width and length of a double hammock further increase this comfort.
The width of these hammocks allows you to have more space to yourself, letting you sleep way more comfortably than you sleep in a single hammock.
But, what about the sag? Sagging happens in every slackly bound hammock. But, when a single hammock sag cocoons you up, you do not have enough space to sleep diagonally or move and change your sleeping position.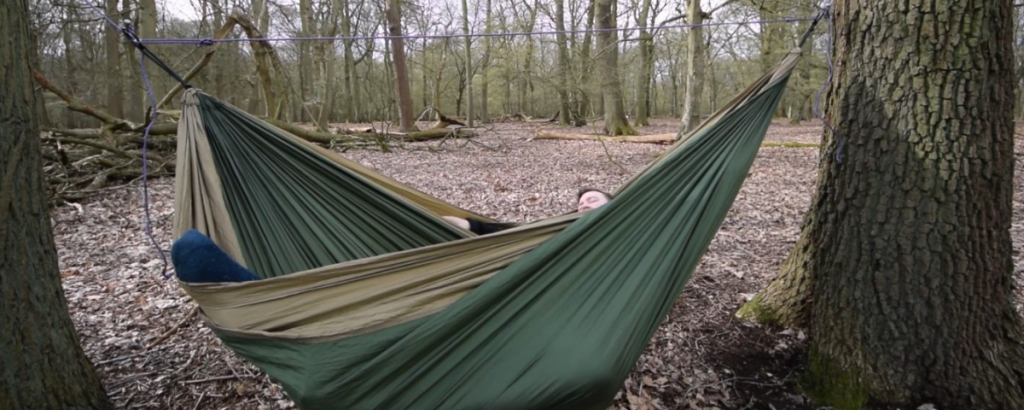 Luckily, In this case, the few extra inches of double hammock allows you to sleep comfortably on your side or stomach.
Similarly, campers with more than average weight, at times find it difficult to sleep in a single hammock as they go deep into the sag and wake up feeling suffocated, whereas, in a double hammock, they get to sleep comfortably and have more space to toss & turn and sleep peacefully.
Are double hammocks comfortable for two people?
Double hammocks are designed to bear the weight of two, however, they are not very great for two individuals to sleep in.
These hammocks are a few inches wider or in some cases, longer than the single hammocks.
The comfortability factor of sleeping together in a double hammock is subjective and depends on each individual body weight, sleeping habits and positions.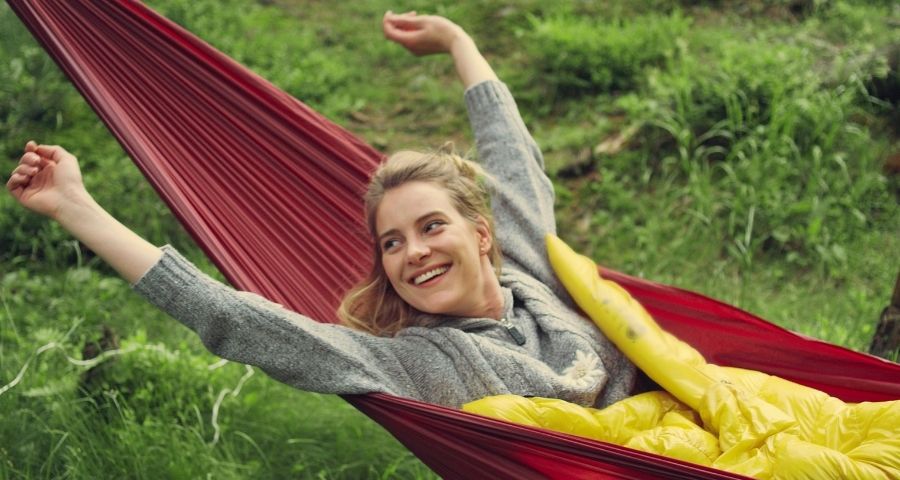 While sleeping together in a hammock, due to the force of gravity, campers tend to sink into the middle and end up being squished together which is not bearable for everyone.
Similarly, if one of the campers is overweight, he'll end up sinking in the sag and will be uncomfortable for the entire night, while the other one stays at one side because one can only use 20-30% of the hammock width's while sleeping.
But, If two people lie together diagonally, they can be way more comfortable than two people sleeping on their sides or on their stomachs straight in a double hammock.
Expert Tip: If you are thinking of getting a double hammock to sleep with your partner in the wild, I would recommend taking an extra hammock (or tent) in case any one of you end up not liking the too much coziness.
Are double hammocks heavier than single hammocks?
Carrying way too much weight can keep you worried the entire time, so the question is valid.
Double hammocks are slightly heavier than a one-person hammock. An average single hammock weighs around 16 ounces whereas a double hammock weighs 24-29 ounces.
Though the difference is just a few ounces, this is why double hammocks are better in this case. If you plan to get a double hammock for two people, you'll feel absolutely no difference in the luggage weight as the accumulative weight of a double hammock is less than that of two single hammocks.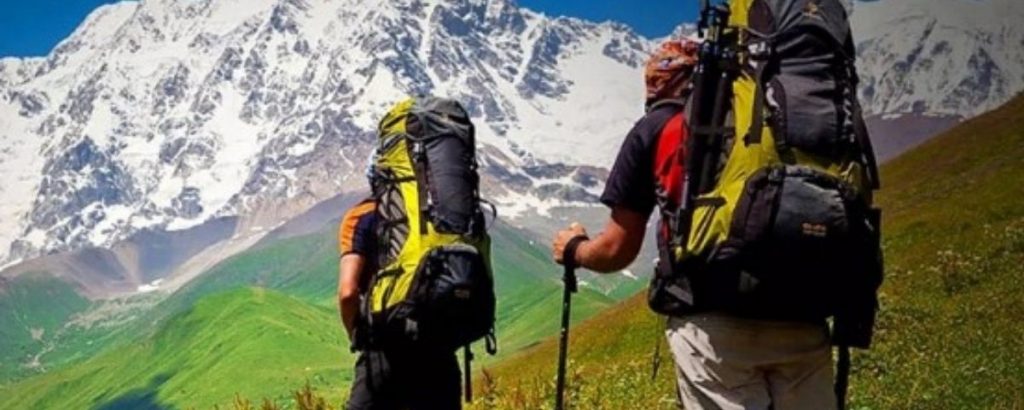 If you plan on getting a double hammock for a solo trip, then that is great too, because it just adds the weight of 0.4-0.5 kgs which has added benefits of a lot more comfort, space and ease of sleeping.  
Which double hammocks are the most comfortable?
Double hammocks are undoubtedly the most comfortable sleeping option in the wild. If you ever decide to go for one or upgrade your single hammock, consider these options. They are considered the best by experienced campers (including myself).
The Wise owl outfitters double hammock is one of the comfy double hammocks preferred by beginners as well as experienced campers. This hammock is not only soft but provides extremely good durability because it is made from parachute 210T material. It has a width of 6.5 feet and a length of 10 feet. Not only that, but this hammock is also super lightweight (30oz) and easy to carry.
 The ENO Eagle Double Nest Outfitter Hammock is also popular for being lightweight, compact, and comfortable. Its made from 70 D taffeta nylon which has a quite high tenacity. it is 6 feet wide and 9 feet long and can carry up to 400 lbs of weight.
Another highly-regarded double hammock is from Winner Outfitters. It's very affordable compared to the above two options. Made from high-quality double parachute cloth, it provides ample space for your night sleep. The size is a little bigger as well with 10 feet in length and 6.5 feet in width.
How spacious are double hammocks?
More space means more comfort.  When compared with a tent, the hammock is more compact and doesn't have enough room to keep things and sleep. And, in the wilderness, a hammock is your home; it is where you sit, each, nap, or read.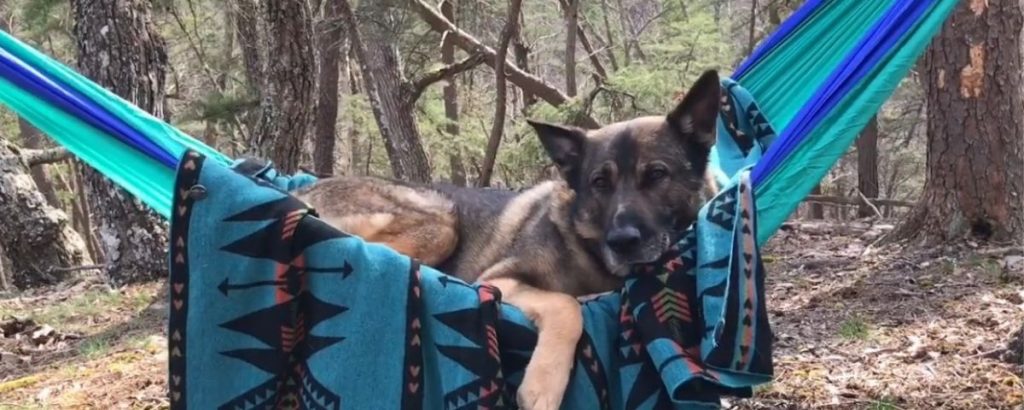 Double hammocks are a few inches wider than a normal hammock. If a normal hammock has a 130-140 cm width, a double hammock has 160-170cm. This width may not seem much, but not only it adds comfort, but when you camp with pets or have accessories, you require space to keep things beside you.
Are double hammocks expensive?
Compared to the single hammock, a double hammock might cost a little extra but that comes with added strength, durability and comfort. Double hammocks, in my opinion, provide the best value for money.
A normal hammock costs around $13-15 dollars, a hammock with bug net and accessories costs around $15-20 approx.
An average double hammock has a price of 20 – 35 dollars depending on the quality and accessories. The difference in cost is not that much but the additional comfort is totally worth the money.
Are double hammocks more durable than single hammocks?
Double hammocks are primarily designed to accommodate two people that's why it is made with durable material and has extra fabric to it.
These hammocks have a weight capacity of 400 – 500 lbs. and to handle such heavyweights, they are either made with heavy-duty material or are layered with it to ensure strength.
Whereas, single hammocks can only take up 300-350 lbs. of weights which is quite good but can be risky for campers who are heavyweight as they not only lack space but are not designed to withstand that much weight.
Another advantage of this durability is that it will not only be great for trips but will also be cost-effective because due to the heavy-duty nylon, taffeta, or polyester, it will not get ruptured for a long time.
Due to the double layer of cloth, double hammocks are also safer compared to single hammocks as they pose less risk of failure during your night sleep (although hammocks in general are pretty safe)
Final thoughts
Double hammocks are designed for two people but people have found that they are great for solo campers as well and provide additional room to enjoy a night of better sleep.
They are also more durable due to their high weight rating and can withstand the test of time for a longer period.
If you are planning to get a hammock and don't mind paying a little extra for additional room, I would highly suggest going for a double hammock as there is almost no downside and plenty of upsides to this choice.
Happy camping!
This blog post is part of our comprehensive hammock camping guide. If you are new to hammock camping, read the complete guide to get ready for your next camping trip.
Recommended Camping Gears: I have compiled a list of my favourite camping gear in one place. The selection is based on my own personal experience using them for many years camping as well as feedback from fellow campers. Check them out on my Recommended Camping Gears page